Selling Your Home? Important Things to Do Before Placing Property on the Market For Sale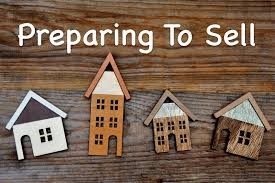 Selling Your Home?
Important Things to Do Before Placing Property on the Market For Sale
1: Get Your property Valued
Make an appointment with an Estate Agent to call and value your property.  If you are not satisfied with the value, you can get another agent to value.  It is your choice.
List of IPAV Registered Members of Estate Agents in Ireland can be found on:
 https://www.ipav.ie/
Make sure your appointed Estate Agent is regulated & has a licence to operate.  This can be checked online.
Obtain Sales Pack.  This should have their fees and what other charges can occur during or after the sale.
2: Instructed an Estate Agent
Sign the Letter of Engagement that will be issued to you by your agent.  You have 7 days to sign and return the letter.  No property can be placed on the market until the agreement is signed.
Obtain BER (Building Energy Rating) Certificate and Advisory Report.  More details can be obtained from:
https://www.berassessors.com/
There are two ways to sell a house – by private treaty or by auction. It is important to be guided by your Estate Agent as to the best way to sell your property.
Which method is the better will depend on a number of factors including the type of house, the state of the property market, the area etc. this is why it is best to consult a professional in the area to see what the best option is for you.
No matter what method you use it is essential that you notify your solicitor of your plans to sell the house so that he may prepare the title documents and the contract for sale.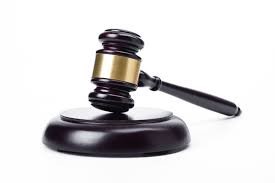 3: Do I Have a Solicitor & What Do I Need to Proceed with the Sale
General Conveyancing
As from January 2019, the conveyancing process has changed for the sale of properties. The vendors solicitor must have all documentation and title information on hand and produced at the very outset when furnishing contracts for sale to proposed purchaser's solicitors.
NPPR
Non-Principal Private Residence – If this applies to you make sure you have payment made to the Local Authority. Apply to the NPPR Section.  Certificate of Exemption/Certificate of Discharge for NPPR form the years 2009 onwards is required.
Planning Permission
Any house built since the 1st October 1964 requires planning permission. Make sure that the planning documentation is in order. This will usually entail an architect's certificate stating that the conditions of the planning regulations have been complied with. If there has been any development on the property a similar approval will be required.
It is very important that the planning documents are in order before the proposed sale. Otherwise the potential purchaser may, on discovery of a discrepancy, pull out of the transaction at a very late stage.
Mortgage on an existing Property?
Most houses these days have mortgages on them. If your house still has a mortgage on it, you will need to give authorisation to the solicitor to take up the title deeds from the lending institution in order to prepare the contract for sale. It is important to do this as early as possible to give the solicitor time.
**There are other documents required by Solicitors.  We would advise you to make contact and have documents ready for a smoother transaction**
4: During Sale Process / Sale Agreed/ Closure
Your Agent will keep in contact with viewings and updates.  Once offers have been made discuss same with you Agent and you can inform your Solicitor.  If you have all the paperwork that your Solicitor advised, you to obtain there should be no major delays during the closing stage.
This is a brief review of what vendors need to note.  There are other factors to note including show casing your home, photography, brochures, advertising tools etc.  Thank you for taking the time to read over our blog.
Charlene Patton Auctioneers
MIPAV MMCEPI TRV