How to Prepare Your Home for the Spring Property Market

I have decided to Start a Blog that will cover many aspects in the Property Market.
I don't believe many Agencies carry out Blogs but I would like to introduce you to our first Blog:
"How to Prepare Your Home for the Spring Property Market"
Hope you enjoy as much as I did preparing this and  going forward 🙂
How to Prepare Your Home for the Spring Property Market
Spring is a beautiful time of year.  Nature brings change, more daylight and of course Easter (My favourite time of the year). Why?   For many reasons but the main explanation, clients start listing their homes.
If you are considering placing your home on the market for Sale with Charlene Patton Auctioneers, I would like to offer the below tips that hopefully assist you to a successful 'SOLD' sign.
First, though, it's important to get a Market Valuation.  We offer this for free as part of your first consultation for your home.
A home valuation will help you know what your property is worth. That way, you know what kind of value you will be working with.
Once that's done, here are 6 Tips you should do to prepare your home for the market.
No 1: Clear out clutter
Cluttered homes don't photograph well and they certainly don't entice buyers.  If you know you want to sell soon, it's best to start clearing out clutter now.  That means removing items that you don't want or need and donating, selling, or throwing them away.  This will help your house appear cleaner, larger, and more desirable.
No 2: Simple Renovating
Small updates here and there can make a difference, especially if your home is dated.  Update worn flooring, replace windows, and repaint the walls in neutral hues.  You should also make sure the house is in good working order and there are no outstanding problems before placing your home on the market.
No 3: Work on your curb appeal
First impressions can make or break your chance to sell a home profitably. Here are a few ways to boost your property's curb appeal.
Mow the lawn
Clean gutters, power wash around dwelling, roofs and exterior walls
Fix any lighting
Clean windows and around the front & back doors (Especially front entrance)
Clean up after Pets
Prune any tress/bushes
Paint fence / gates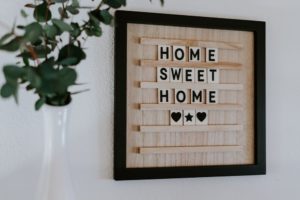 No 4: Get professional photos taken
First impressions matter. For the majority of potential home buyers, digital photos are the first thing they'll see when searching for a new property. Great photos of your home are key to selling your home fast. Charlene Patton Auctioneers  will make your home stand out in the best way possible.
No 5: Preparation for Viewings
Get yourhouse ready for showingsby:
General House Clean
Clean all surfaces
Toilet seats down
Light scented candles
All blinds opened
Make sure the door that the client will be entering is clean
If weather colder, no harm in having fire on
Set heating on timer if property is vacant
No 6: Price it Right
To sell your property quickly, it's important that you set the right price from the get-go. When faced with a price that's too high, potential buyers may get discouraged, while those who can afford it will quickly realize that they can get better value for their money elsewhere.
Setting the right price from the moment you put your property up for sale is to your best advantage. You'll be sure to attract more potential buyers and therefore sell your property as quickly as possible.
Hopefully the above tips were useful to you.
If you have any Estate Agency questions, just give me a call or send me an email. I would be happy to help you.
Charlene Patton Auctioneers MIPAV TRV MPEI